Shiraz
MEDIUM-FULL BODIED
SEMI-SWEET
AROMATIC
It's seriously delicious and jam-packed with flavour.

FRUITY & AROMATIC
BOLD & COMPLEX
Hints of this, or notes of that. Who needs them? This wine is both soft and sweet. It smells like cherries and dark fruits with a touch of spice. The grapes behind this wine grew in long summer days with plenty of sun, making them extra sweet and extra ripe.
serving suggestions
Make the most of your Shiraz
How to serve
Best served at 12°c poured straight from the bottle
Food pairing
Delicious with a pizza or BBQ
Occasion
Anytime, anywhere!
GET INSPIRED
TIME FOR A JAM SESSION
Our wines are delicious as is, but pair them with other tasty ingredients? Out of this world!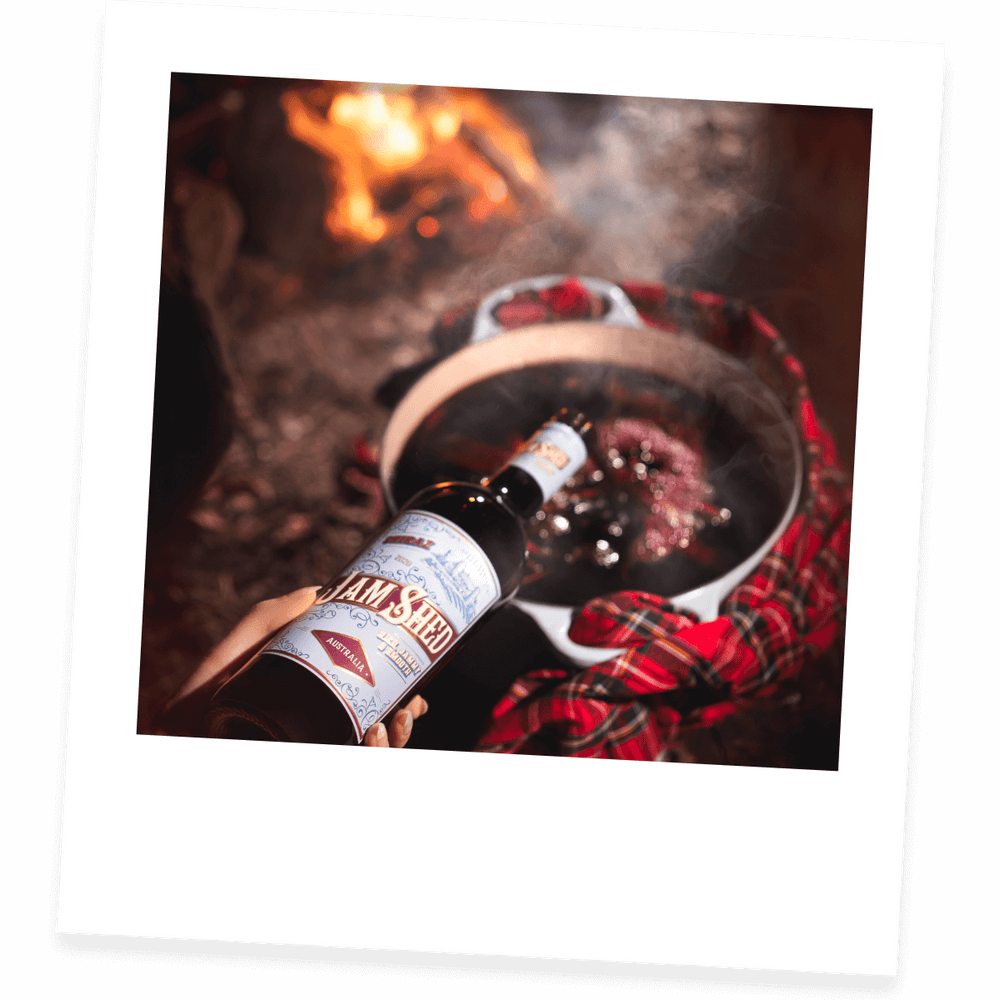 Spice it up in a mulled wine
Our red wines make the perfect ingredient for mulled wine to spice it up during winter.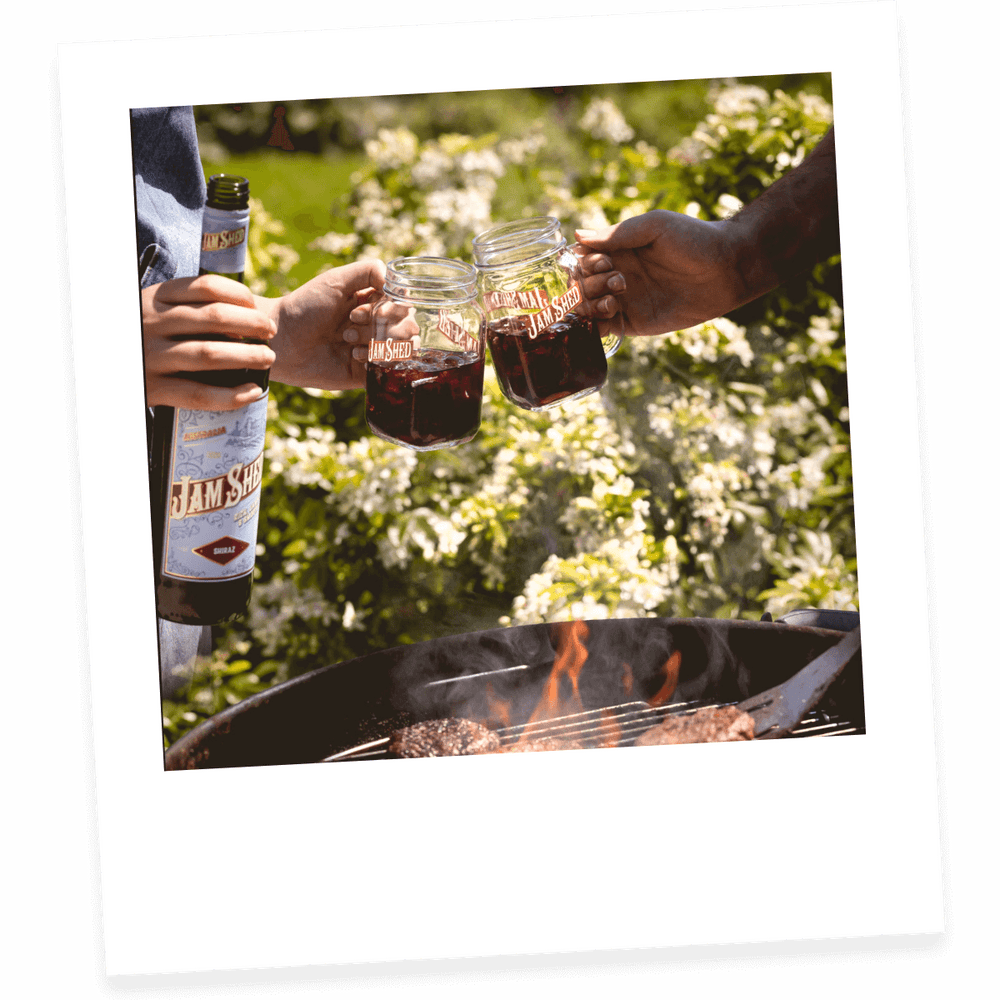 Your new jam, over ice
Serve it with fresh strawberries and ice for the ultimate refreshing drink on a hot day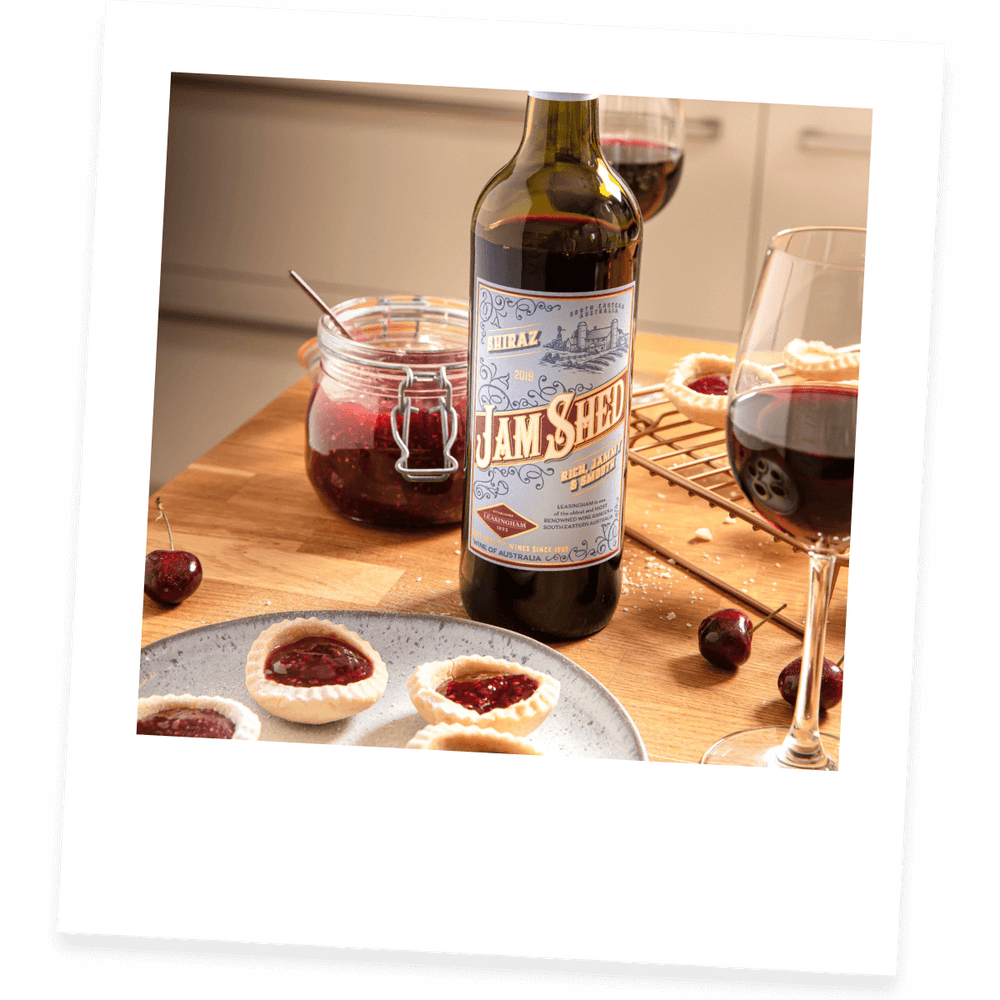 The perfect dance partner for a Sangria
Every Sangria needs a dose of Jam Shed to turn up the flavour.
Over my 40 years of constant wine drinking and on a quest of finding the right wine for my cellar, this is it. Deliciously smooth, sweet, flavourful.
AUSTRALIAN JAM FAN - LIQUORLAND CUSTOMER